and is practiced all over the world today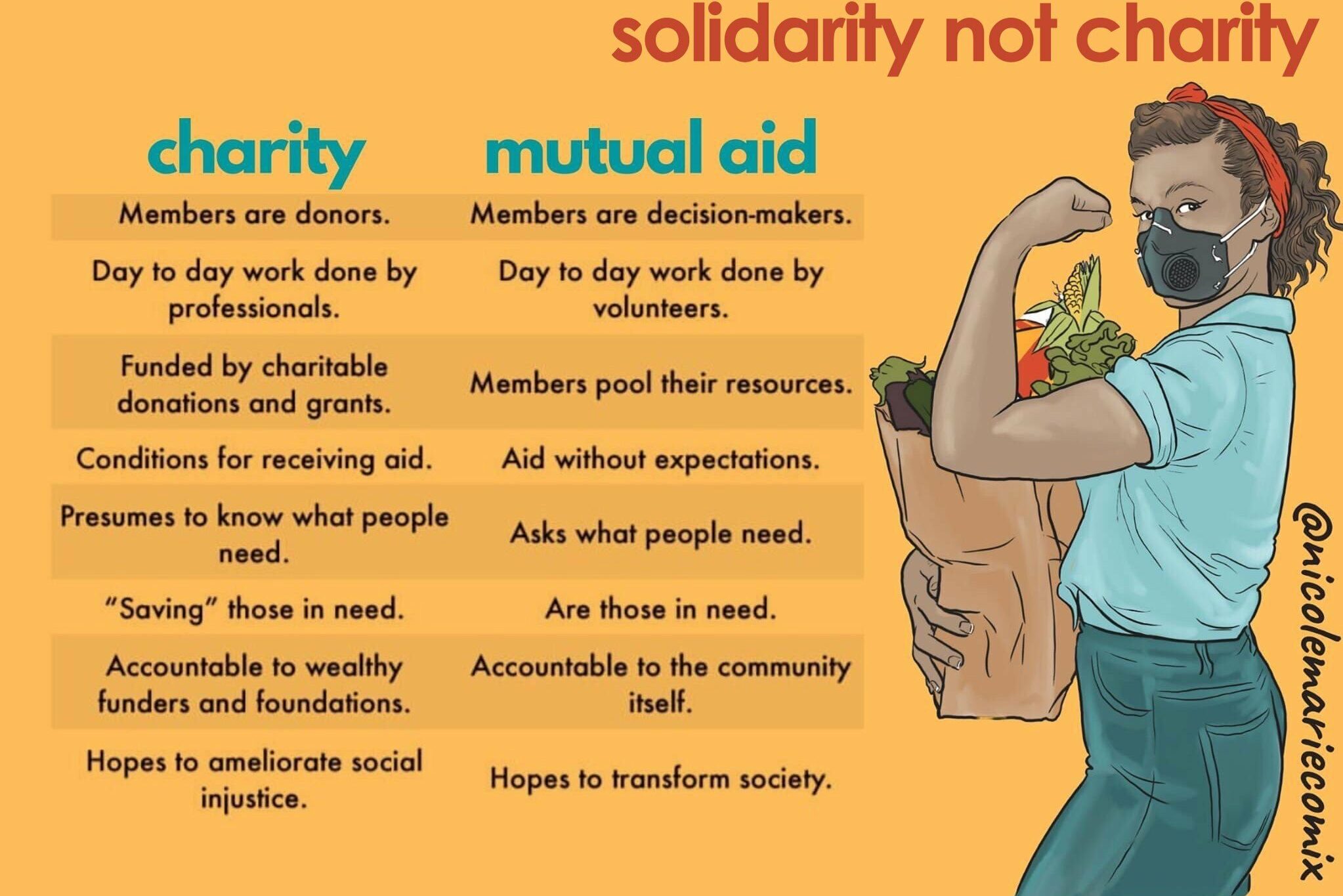 What is Mutual Aid?
Mutual Aid is an act of love
An evolutionary factor as old as life on Earth
We're all we've got, we're all we need
Mutual aid is a volunteer-led initiative / project where groups of people in a particular area, or from a particular community join together to support one another, meeting vital community needs without the help of official bodies. It is, by definition, a horizontal mode of organising, in which all individuals are equally powerful.
Latest News
The United States Has a Long History of Mutual Aid Organizing

Source: Jacobin, 14 June, 2021 Mutual aid networks cropped up all over the United States at the start of the lockdown, helping communities organize themselves in the absence of adequate state support. Those projects have a deep history in the US, especially within early organized labor.This isn't the first time mutual aid networks have proliferated […]